Las Vegas is launching CES 2018, the largest fair of consumer electronics and innovation. One of CTA's leading analysts, Steve Koenig, answered questions about some of the contradictory points of development. Does software really have a future service? What about a smart home?
Startups are still running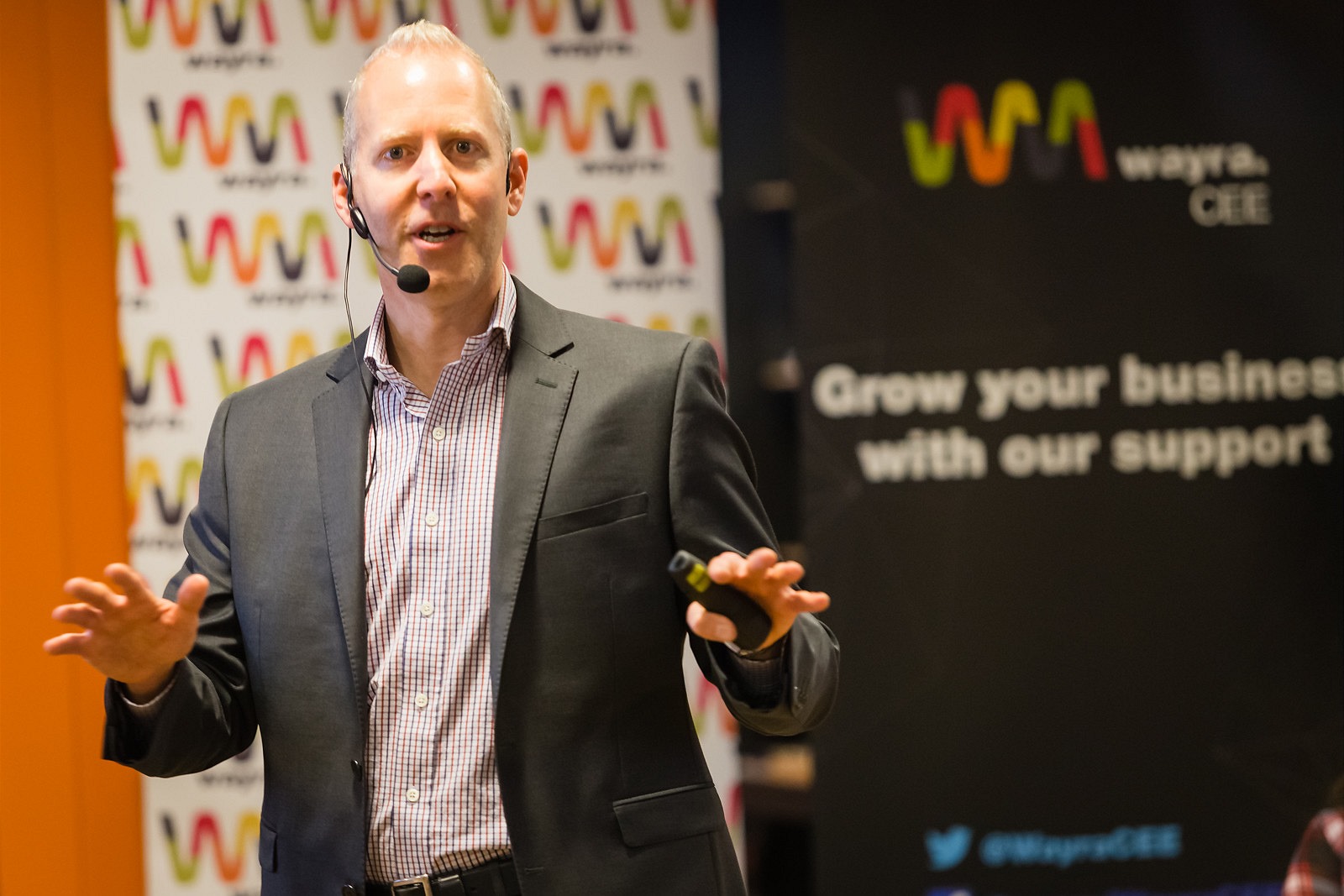 Bad language claims that the time of successful startups has long passed. Looking at a table of companies that currently exceeds a billion dollars (used for them by the term Unicorn startup), you will find that most of them came long before the word startup began to be used. There are also vigilant warnings of a bubbling bubble when investors value the value of young companies artificially and heavily overvalued.
Moreover, the scope of some successful startups is restricted to the US or currently to China, and for European or even Czech users, so many new firms and services are completely unknown. Not every startup will also turn into Facebook, Airbnb, Pinterest, or even Uber, who has just changed the rules of the game just in Las Vegas. While you've been to the airport from the Strip's longest hotel, regardless of the time of day, for about $ 25, today you are under ten.
Smart home, smart city, IoT and AI
People who think of buying a so-called clever bench at the cost of many tens of thousands of crowns per piece or installing the Internet within a 500-meter long chairlift for more than two million crowns may seem like a scam around this "buzz word". However, if you look at projects from Japanese companies Fujitsu and Panasonic, it is obvious that "smart city" does not just need to spend millions on the city budget.
An order for the whole Internet of things to work and all smart components to communicate with each other, operators must build a new mobile data network. Meanwhile, she is called 5G and this year she will be speaking to CES. The largest US operators, such as Verizon and AT & T, are also taking part in the fair. You can read about what the 5G network can do in an article that describes what will happen when operators turn off 2G, 3G, and 4G.
As for smart households, manufacturers are counting on the fact that the market is shaking mainly clever artificial intelligence assistants like Google Assistant, Alex from Amazon or Siri. While Apple does not even participate directly this year, both Google and Amazon will be here. The first-named man even left the train of local autonomous monorail trains. The giant "Hey Google" inscriptions on wagons refer to the command that AI assistant wakes up to life and begins to communicate with the client.
"The smart housing category is just in the transition from so-called early-adopters to ordinary users and goes into mass production," says analyst Steve Koenig. "Users are beginning to understand the concept of a smart home as a smart living space that does not need to be cared for, but it takes care of us. The current existing solution already addresses all house needs inside and outside – security, lighting, climate, entertainment and more, "he adds.
CTA's research highlights three main areas of use where people choose to buy smart home appliances: comfort, safety, and energy savings. Extending the whole concept is now greatly helped by the voice assistants. In the USA, it's Alexa and Google Assistant. "There will be a whole range of new appliances at the CES fair that can be controlled by voice assistants," adds Koenig.
With the massive take-off of IoT, alternative modes of control are once again available. Not logically, not all devices have or will have a display or can be controlled via the keyboard. "New control interfaces such as touch, gesture, eye movement, speech recognition, etc. are essential especially for people with disabilities or for the elderly. In some cases – such as voice control in cars – can lead to increased safety", adds Koenig.
Software as a service
Software as a service is a new concept, which is the loudest for Microsoft
Since the Windows 10 operating system, it has stopped offering boxed licenses, but it is constantly updating the current version online. So far, this is going on for free and often for users' displeasure.
Not all add-ons and enhancements work smoothly, and a system that constantly changes users virtually in their hands both visually and user-friendly, not everyone is enthusiastic. Nevertheless, the spread of software as a service must be taken as a trend that will not go away right now, and in the case of the box versions of programs that you have "bought and owned once for all", we can soon forget. Of course, it has its advantages when, for a few crowns a month, Spotify can have almost a complete catalog of world music production, but in addition considerable disadvantages. The crucial thing is that now you stop paying, nothing will be left to you.
Anyway, as Steve Koenig confirms, "Software as a Service" (SaaS) is very successful and has brought millions of subscribers worldwide to businesses. Streaming music and movie services such as Spotify and Netflix are on the rise as today's users require access to the content they want from anywhere, anytime. Some of the services also offer the possibility of buying digital content and, of course, the physical media market still works, although sales have fallen again compared to last year.
Most of the SaaS model is doing now, and the field of audiovisual services, where the majority viewer or listener no longer has the urge to own the recording but wants to have it primarily accessible immediately.
"We see changes in user behavior and attitudes towards content ownership. Except for access to huge music catalogs, these methods also offer discovering content using reference systems and various predictive methods. Advertised services such as YouTube offer a compromise. The user can choose the path to the content that suits him/her. That's why we also see the development and competition in OTT services (for example, in the case of i-broadcasting or O2TV), which offer alternatives to traditional pay-TV, "explains CTA analyst.